New Chemical Laboratory at Restorative Techniques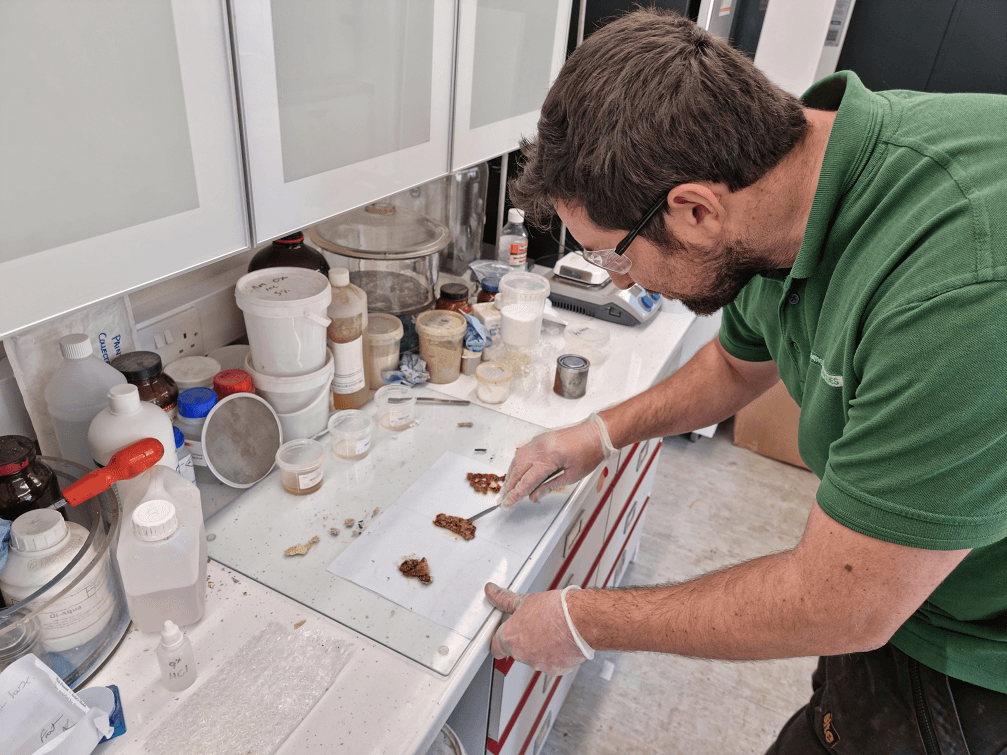 We are pleased to announce that our new dedicated in-house chemical lab is now up and running at Restorative Techniques' headquarters near Bristol, England.
Why we had our own chemical lab built
An understanding of chemistry is fundamental to a scientific approach to the conservation and restoration of our built heritage assets. It guides our selection of the appropriate surface treatments and the formulation of remedial chemical products for specific conservation issues, from sulphation to graffiti.
Chemical analysis is also critical in establishing the original formulae used in antique paint jobs and to colour-match them with new paint. For example, when the Iron Bridge at Ironbridge, Telford, an icon of the industrial revolution that was constructed in 1779, was recently restored in a project commissioned by English Heritage, samples of the original paint were taken from deep beneath more recent layers, and used as the basis for repainting in the original colour scheme.
At Restorative Techniques, chemistry has guided our product research and development for many years. It has been fundamental to the formulation of our growing line of proprietary chemical products, which have become increasingly popular with contractors in the masonry conservation field in the past few years, and now account for a significant part of our turnover – alongside our dedicated masonry cleaning machines.
The time was right for moving our chemical analysis operations from the existing adequate if functional working facilities on our premises to a thoroughly modern, dedicated facility. It promises to give our chemical engineers an optimal working environment and to increase our productivity in all areas that require the production or analysis of chemicals.
The new lab is primarily used for the production of new chemicals and the development of new products. It is also used for paint analysis and coating analysis.
What equipment is there in the new chemical lab?
Our chemical lab includes high-precision scales, microscopes, laboratory glassware, ovens and fume cupboards. To the side, it also has its own office space where we keep all the needed paperwork, records and other documentation in order.
Who manages the chemical lab?
Our founding director and chief product developer Jamie Fairchild has the ultimate oversight of lab operations. On a day-to-day basis, the lab is currently overseen by his son Jay Fairchild and colleague Chris Miller.
I have a conservation job that requires chemical treatment or paint analysis. Whom should I contact in the first instance?
Please send your initial enquiry to info@restorativetechniques.co.uk, but CC workshop@restorativetechniques.co.uk . We will get back to you as soon as possible.